Magnetic Phone Case for Iphone
Metal Inside of Case Compatible With SteadiMount Magnet
Soft Touch Matte Material
Thin and Aesthetic iPhone Case Design
Comes With 2 SteadiMount Magnets
Customer Reviews
08/28/2020
Ashton G.
United States
MUST HAVE for driving!!!!!
I cant stand using those vent mounts, they always fall down and cant hold my phone right so I stopped using a mount all together for months. I hated it because I always have my phone in my lap and obviously its not safe to look up and down over and over, but then I saw a video on youtube about a minimalist case where he showed this magnet stuck to the cd player and O M G. I order instantly, came in in 3 days or so and I am completely in love. So much better than a vent mount.
08/27/2020
Nicholas G.
United States
Move over GOAT case!
A while back I was pulled into the hype of the GOAT case, which was a case that was advertised as being a "mount your phone anywhere" type of deal. It has a suction material on the back that would basically stick to any flat surface, which was cool when you had a perfectly smooth mirror or something. What I hated was that not only was it kind of ****, but as soon as any lint or dirt was on the case just from normal every day use, it failed to work and your phone would fall like a ton of bricks smashing into the floor whenever you thought it was safe to walk away. With this case its super thin, and looks good with the matte black and the magnets are thin and pretty easy to ignore wherever you put them. The magnets are strong and hold the phone, Ive never had any issues with falling. I have a magnet on the tile in my shower, as well as next to my bed so I can hear my alarm go off each morning. I have another one in my kitchen on the refrigerator so I can play music while I do dishes or cook. Overall 10/10 stars, looks good and is highly functional. No more cheap cases like the GOAT case for me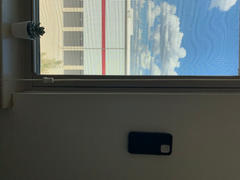 07/25/2020
Joshua W.
United States
Happy with this purchase and shipping.
Saw an Instagram ad about the case, was a little skeptical at first because I always see ads for products that come from china and take a month to get here. Went for the purchase when I saw free 3-5 day shipping, and Im glad I did. Came on day 5, from the United States. With COVID I was nervous about receiving shipments from China, case fits snug on my phone and it came with two magnets. Very cool packaging, and a neat card inside too. I wanted something to help me hold my phone up so I can watch movies at my desk since I work at home and have a lot of free time, put a magnet right on my wall and it works perfect. Great buy.
08/27/2020
Anonymous
NL
08/26/2020
G***s
HU